Bob Larson University Black Friday Sale
Save up to 55% on some of Dr. Bob Larson's best resources, including our most popular online university department…The International School of Exorcism (ISE)!
Get Free. Stay Free. Live Free.
Start your new life today! Break free from generational bondage!
Heal your heart and restore hope!
Exciting ways for you to discover more about the reality of spiritual warfare and take your own call to ministry to a whole new level!

Bob Larson Live - I Have a Demon!
Live Streaming Wednesday Nights 6pm PT / 9pm ET – I Have a Demon – Real-Life Exorcisms. Live exorcisms are stranger than fiction!
Bob candidly answers questions about demons and deliverance, Satan and the supernatural. What you need to know about spiritual warfare.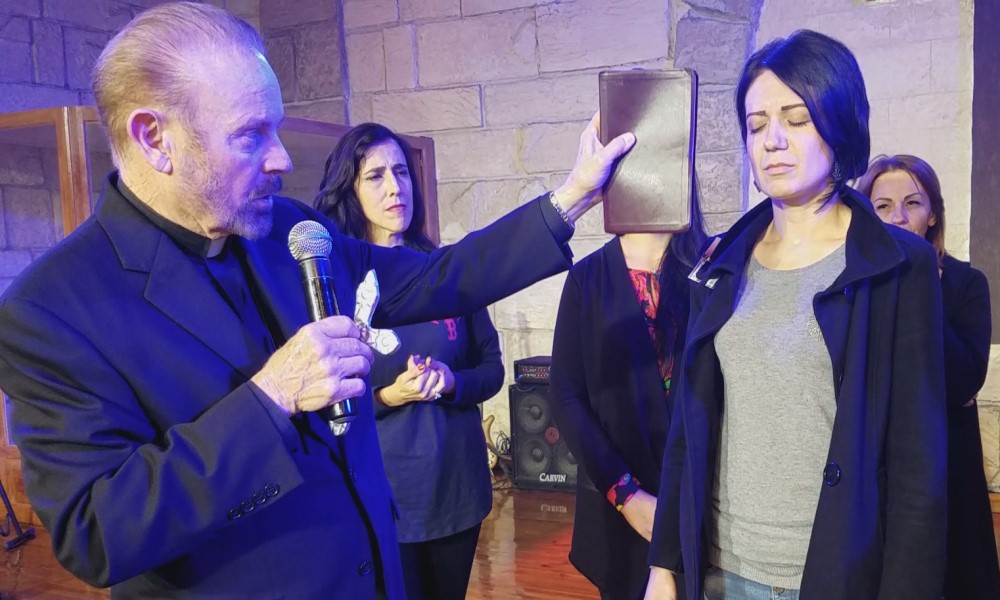 See the supernatural as cameras capture Bob in action casting out demons. Real people, real exorcism, real freedom in Christ!
Dr. Bob Larson is widely regarded as the world's foremost deliverance minister and exorcist. His passion to set people free has led him to successfully publicly minister in person to more than two million people in over 100 countries. In excess of 40,000 individuals have personally attained freedom in Christ through personal exorcisms. President of the rapidly-growing, online International School of Exorcism© and Advanced Academy of Deliverance, Larson devotes himself to equipping pastors and lay people with ministry tools for spiritual warfare, otherwise unavailable.
Taking the Demon Test® may be the most important spiritual decision you make. This Test is the result of more than 40 years of research and thousands of hours in personal ministry with troubled souls. 
International School of Exorcism
Learn to set people free in Jesus' name
Our mission is to empower a generation of spiritual warriors who know how to effectively push back against the Forces of Darkness, in our country, in our homes, and in our individual lives.
Your support makes freedom for others possible.
Help support our urgent mission to bring freedom in Christ to hurting people around the world. Many silently suffer and need a safe place to get help and find freedom. Your donation will enable millions to be effectively helped, trained, and launched through the various outreaches of Dr. Bob Larson's Spiritual Freedom Church. "Now he who supplies seed to the sower and bread for food will also supply and increase your store of seed and will enlarge the harvest of your righteousness." 2 Cor. 9:10
Are psychic gifts dangerous? YES! But not according to a university lecturer in England. Dr. Richard Sugg, author or 13 books, recently told Durham University …
Until recently, getting a demon via the occult took some doing. Effort and investigation were necessary. Take President Abraham Lincoln for example. He served during …
The question seems straightforward. "What is an exorcist?" But the answer isn't so simple. First, last week the head of the Russian Orthodox Church, Patriarch …
Bob Larson warns that internet occultism is on the rise. He explains how to get demons online. Larson also relates interesting information about America's long fascination with spiritualism, and he wonders if President Lincoln was assassinated because of his flirtations with the occult.