Give today to sow into freedom
We need your support to reach the lost and hurting with spiritual freedom.
Get Free. Stay Free. Live Free.
Start your new life today! Break free from generational bondage!
Heal your heart and restore hope!
Exciting ways for to discover more about the reality of spiritual warfare and take your own call to ministry to a whole new level!

Live Streaming Wednesday Nights 6pm PT / 9pm ET – I Have a Demon – Real-Life Exorcisms. Live exorcisms are stranger than fiction!
Bob candidly answers questions about demons and deliverance, Satan and the supernatural. What you need to know about spiritual warfare.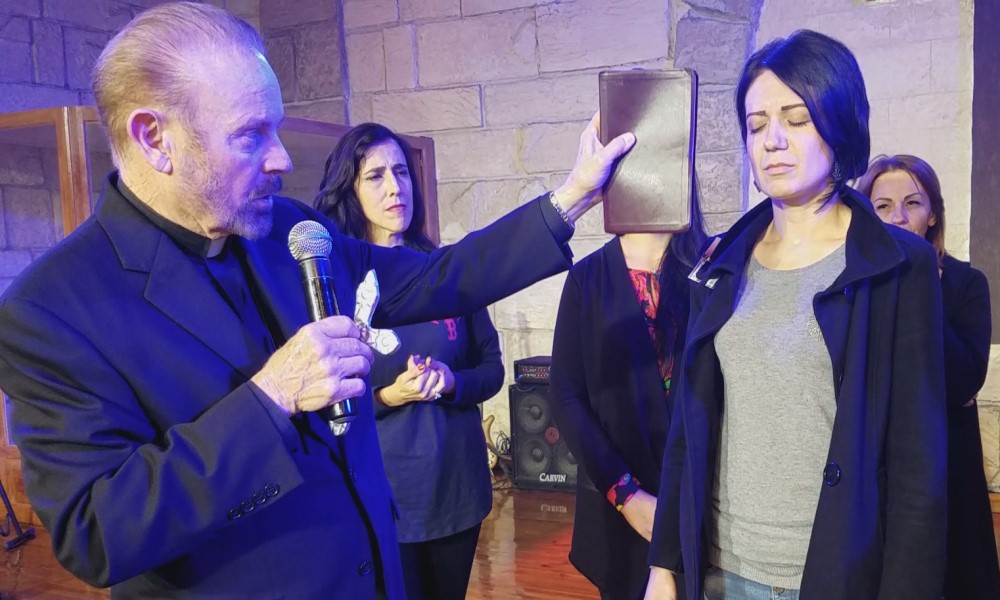 See the supernatural as cameras capture Bob in action casting out demons. Real people, real exorcism, real freedom in Christ!
Dr. Bob Larson is widely regarded as the world's foremost deliverance minister and exorcist. His passion to set people free has led him to successfully publicly minister in person to more than two million people in over 100 countries. In excess of 40,000 individuals have personally attained freedom in Christ through personal exorcisms. President of the rapidly-growing, online International School of Exorcism© and Advanced Academy of Deliverance, Larson devotes himself to equipping pastors and lay people with ministry tools for spiritual warfare, otherwise unavailable.
MP4 downloads, online education, and more!
Taking the Demon Test® may be the most important spiritual decision you make. This Test is the result of more than 40 years of research and thousands of hours in personal ministry with troubled souls. 
Experience greater freedom
Attend a seminar or schedule a personal deliverance encounter.
Bob Larson seminars are unlike any meeting you've experienced. Get up-close and personal with Bob as he teaches and ministers. Witness the power of God as you've never seen it and receive healing in your own life.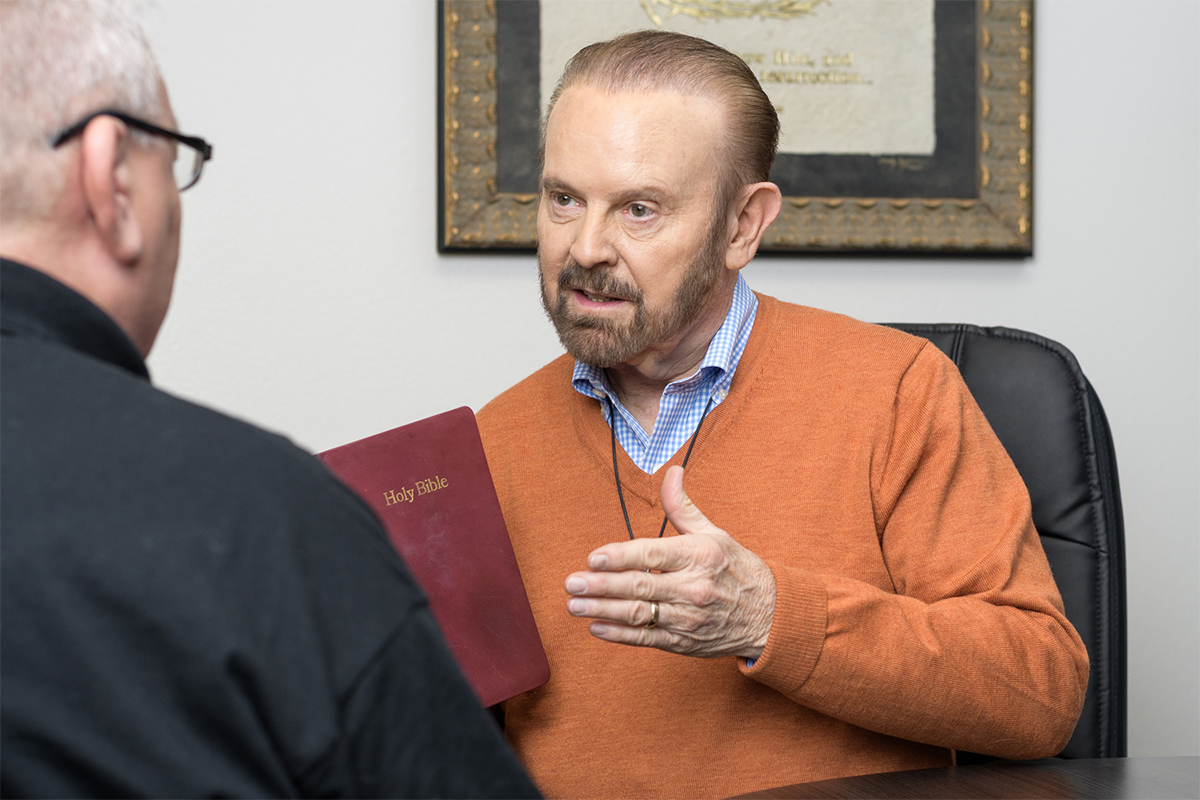 Schedule a personal appointment with Dr. Bob Larson. Your life will be changed forever with a phone, Skype, or face-to-face personal encounter. Get free in the privacy of your own home. Arrange online or by phone.
Find a local ministry team
Help is available where you live or a short distance away. Contact a Bob Larson-trained Do What Jesus Did© deliverance prayer team in your area to receive ministry or to help others receive freedom
International School of Exorcism
Learn to set people free in Jesus' name
Our mission is to empower a generation of spiritual warriors who know how to effectively push back against the Forces of Darkness, in our country, in our homes, and in our individual lives.
Your support makes freedom for others possible.
Help support our urgent mission to bring freedom in Christ to hurting people around the world. Many silently suffer and need a safe place to get help and find freedom. Your donation will enable millions to be effectively helped, trained, and launched through the various outreaches of Dr. Bob Larson's Spiritual Freedom Church. "Now he who supplies seed to the sower and bread for food will also supply and increase your store of seed and will enlarge the harvest of your righteousness." 2 Cor. 9:10
Dear Friend and Partner, In 2020, COVID shut down our largest source of outreach and revenue, seminars. But God showed us how to reinvent our …
The U.S. Congress has passed a massive $2.3 trillion 5,600-page spending bill with assistance for those whose finances have been affected by COVID-19. The bill …
Of all the demons I've faced, which is the worst? The answer is easy. The most vile, disgusting, and pernicious is the Demon of Incest. …
Of all the egregious acts of Nancy Pelosi, none is more radical and anti-God than this. Last week, the Speaker of the House of Representatives pushed through, by a party-line vote of 217-206, a resolution banning gender specific terms in official business of the House. Gone are words like mother, father, son, daughter, sister, and brother. No more aunts and uncles and stepparents. Himself and herself are now themselves.